CK Cafes are custom-designed to your specifications to reflect the culture of the organization. Our expert chefs and food service teams create a variety of healthy and fresh options with creative menu selections, including ethnic fare. CK Kiosks at each CK Cafe make ordering and payment easy, reduce costs, and the order is ready by the time the associates get to the food counter. CK Cafes are ideal for large businesses with around 600 or more employees at their location.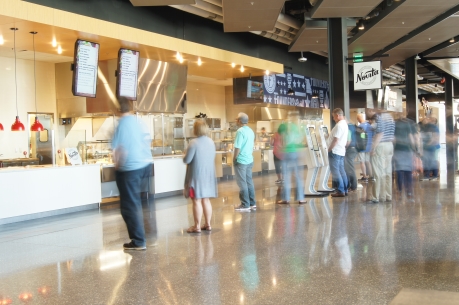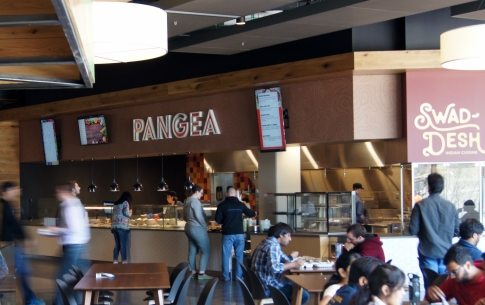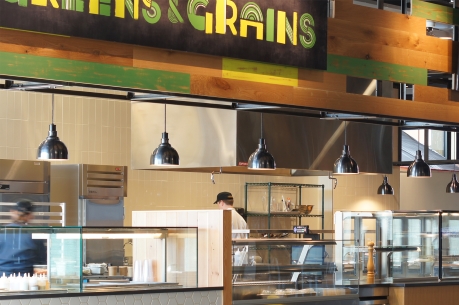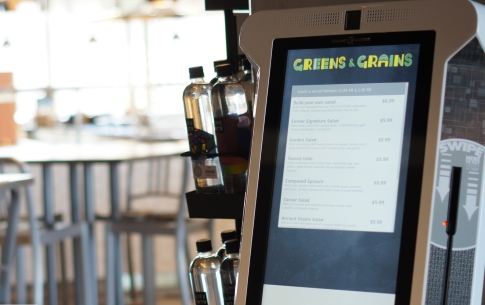 By installing a CK Cafe at your workplace, you are investing in your employees. They have their choice of hot, healthy meals, fresh salads and sandwiches available onsite and cooked by trained CK chefs. CK Cafes serve breakfast and lunch, but the service schedule is determined by the workplace. Stations include:
Melts and More grill
Hot, fresh entrees
Salad Bar
Deli sandwich bars with a variety of lean meats and ingredients
Action cooking stations
Soups and chili
Baked goods and desserts
CK Cafes are equipped with a self-serve kiosk that eliminates the need for cashiers and allows employees to place their orders for food at the same place where they purchase from the micro market. Without cashiers, CK Cafe can:
Lower operating costs
Reduce subsidies companies pay
Lower labor costs
Expedite transaction times
Allow employees to get their food quickly and eat it while it's hot
Ensure 100% accurate transaction
All food and drink items served at our CK Cafes are represented in our DNA program. Each cafe enters the nutritional information based on the recipe they use so calories, fat grams, and carb counts are accurate, not estimated.