CK Markets are the latest innovation in workplace food service, providing 24/7 self-service access to a range of fresh and healthy foods and beverages. Items include salads, yogurt, fresh fruit, veggie snacks, new-age drinks, teas, as well as the traditional snacks. At our micro markets consumers can see the nutritional information of the items before purchasing and can check for freshness. They simply scan the item and then pay at the Kiosk with a loaded-value card, credit card, fingerprint or the CK App. There are more than 1,600 CK Markets nationwide.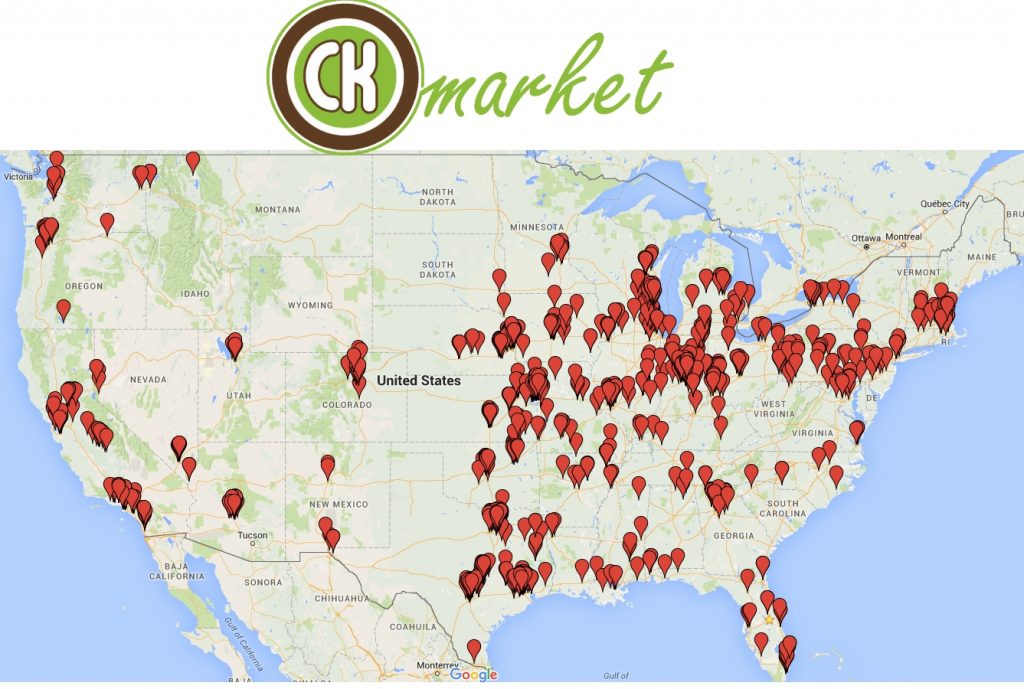 CK Markets Can Be Configured to Fit Any Space
See Some Examples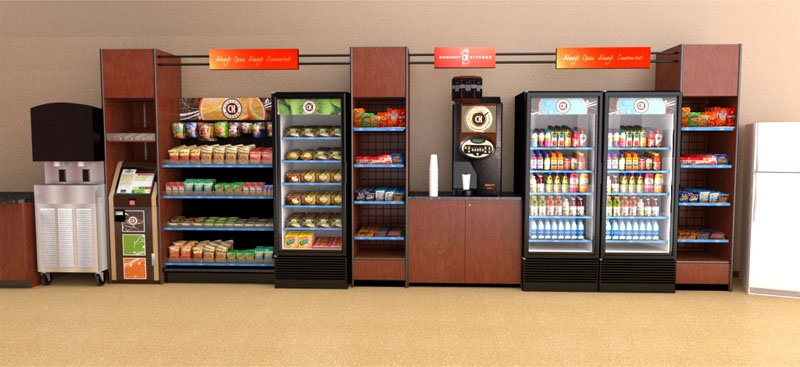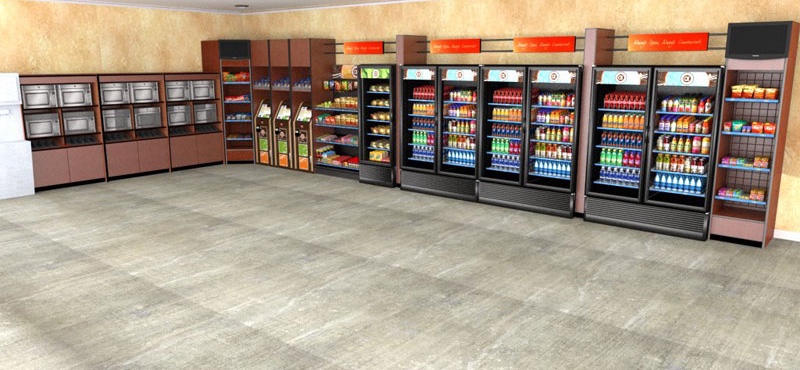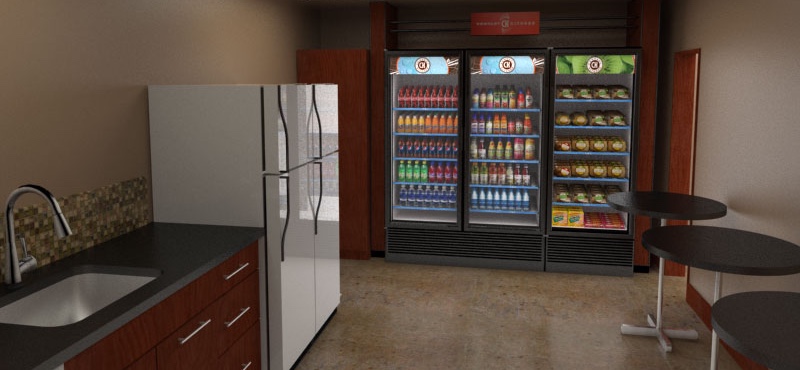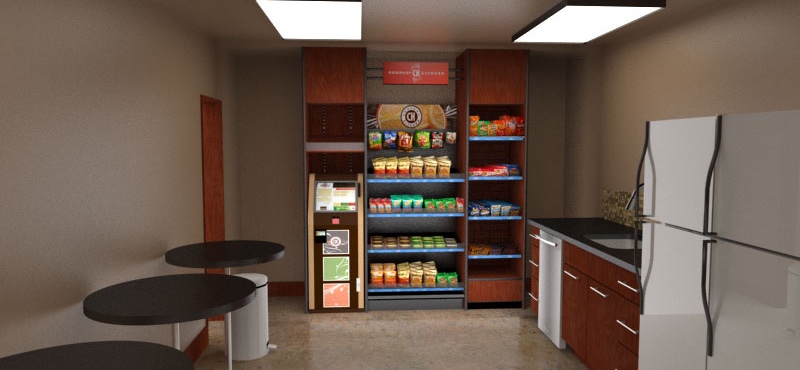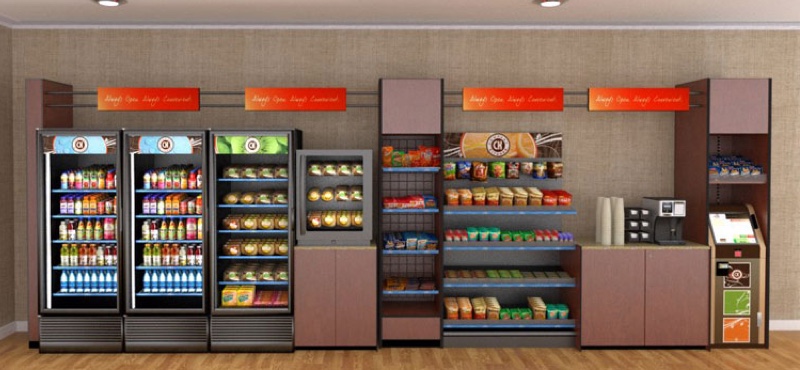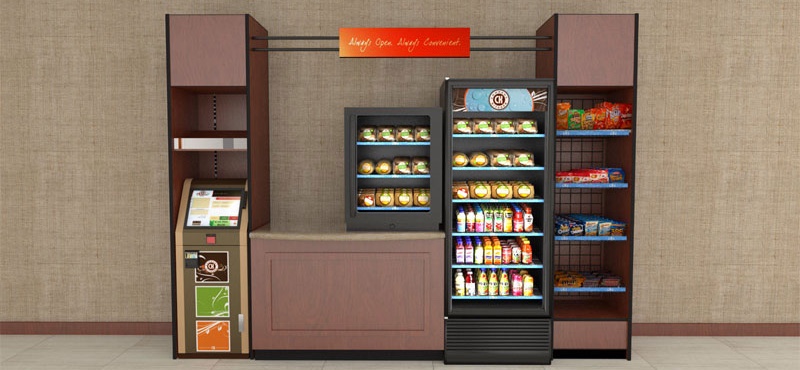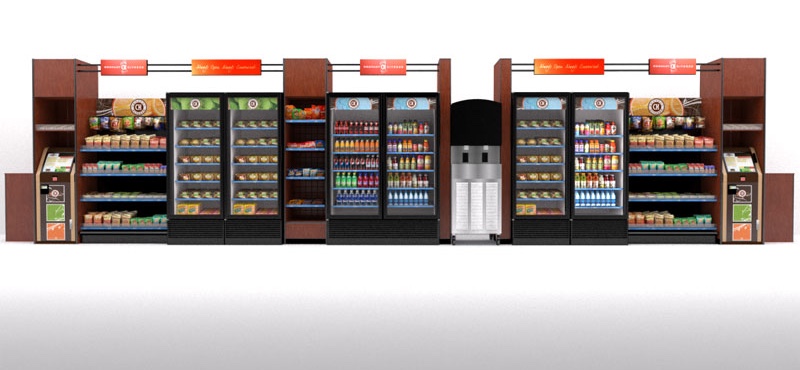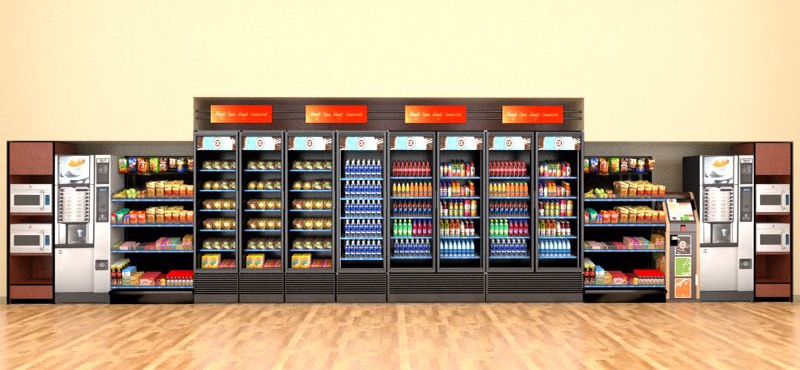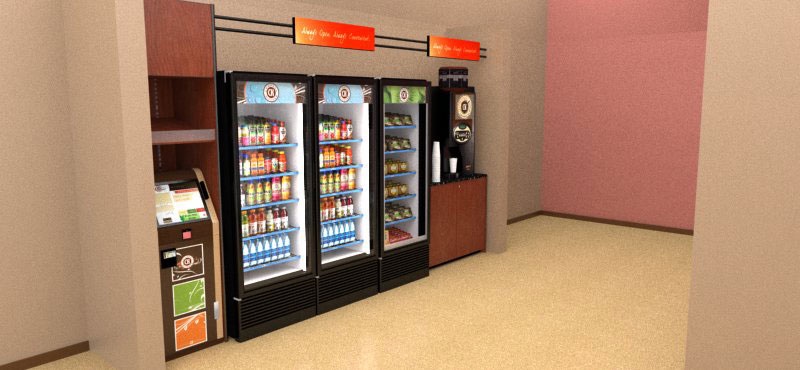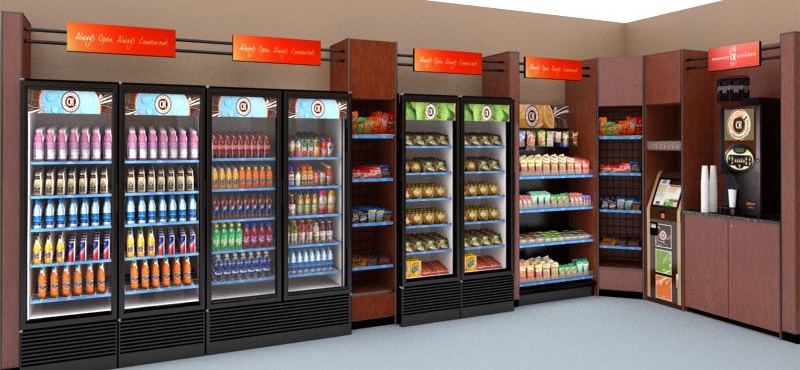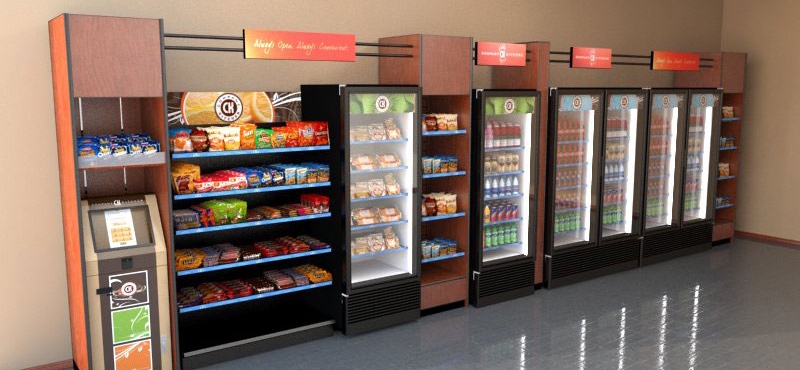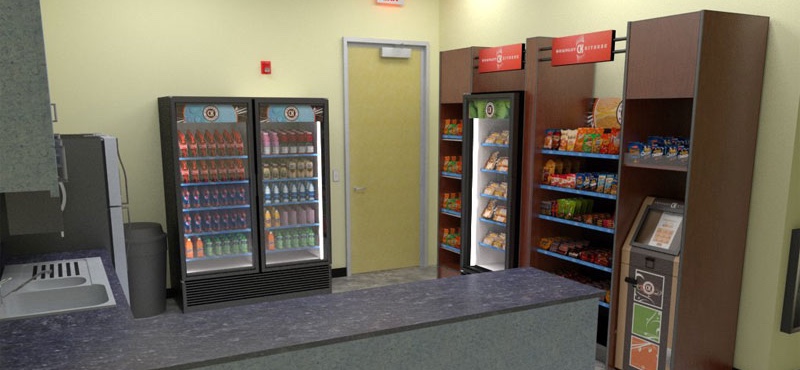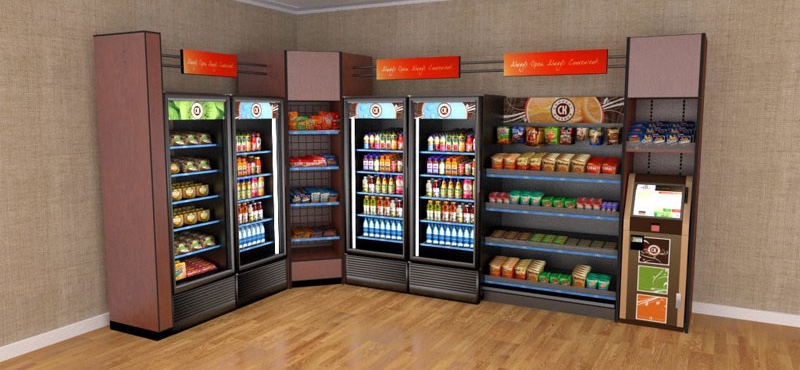 CK Markets are a perfect addition to nearly any break room for companies with around 200 employees or more. Our micro markets are feeding employees of the following industries across the nation:
Call Centers
Distribution / Fulfilment Centers
Manufacturing Plants
Tech and Media Companies
Casinos
Law Offices
Office Buildings
Banks and Credit Unions
Many more…
All food and drinks are replenished and serviced at no cost to the employer. Employees aren't leaving work as often to grab a snack or lunch, so productivity increases. Plus, having a micro market on site is perceived as an employee benefit, since there is so much more variety than traditional vending.