Signing up for the CK App is easy. If you don't know your CK Username (email) or password, just follow these simple steps below and you will be on your way to saving money in no time.
---
1) Download the CK App from iTunes or the Google Play store, and install it on your phone.
2) Create a New Account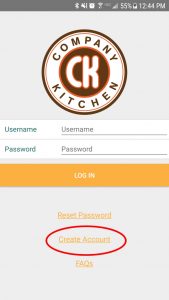 3) Enter your new account information and tap "Submit."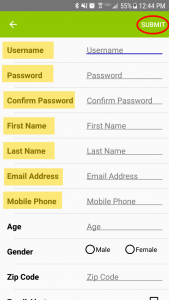 4) You are now set up with the CK App! Login with the username and password you just selected.
5)  Pay for your products at the kiosk by tapping on the "CK Card" button. You can also register your fingerprint so you do not need to pay with your phone each time.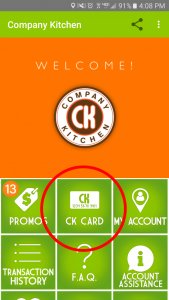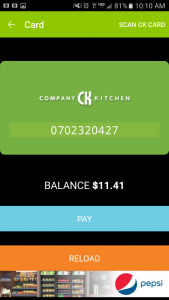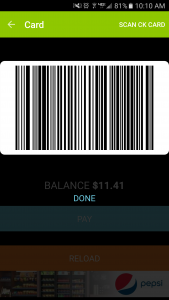 **If you already have a CK Card with a balance and want to use the App, click "Scan CK Card" on the top right of the CK Card screen. Then just scan your existing card. You can then use the App, your CK Card or your fingerprint, and you will have access to all your previous funds.
For assistance getting set up with the App, please contact CK Support at support@companykitchen.com, or call them at 877-280-7373